If I had a dollar for every time I was asked for Austin bachelorette party recommendations, I'd have enough cash to buy a one-way ticket to Bali. But why would I do such a thing, when this town has so much going on all the time? With so many new shopping destinations and renowned restaurants, it's no wonder visitors feel the need to reach out for suggestions. Sure, Austin is pretty centralized, but it's still easy to feel overwhelmed by all it has to offer. Enter our detailed guide to planning the best-ever Austin bachelorette party.
Is Austin Fun for a Bachelorette Party?
No matter how big your group is, what kind of bride you're catering to, or where you're visiting from, there's something on this list for you. We've broken down Austin bachelorette party ideas by where to stay, what to do, what to eat, and where to drink. Within each of those categories, we've ranked from the most inexpensive to the priciest options. Click through, take notes, and in the comments section feel free to add in your two cents! Also don't miss our Austin restaurant guide and our list of the best coffee shops in Austin for additional Austin bachelorette party ideas.
Featured image by Chase Daniel for P6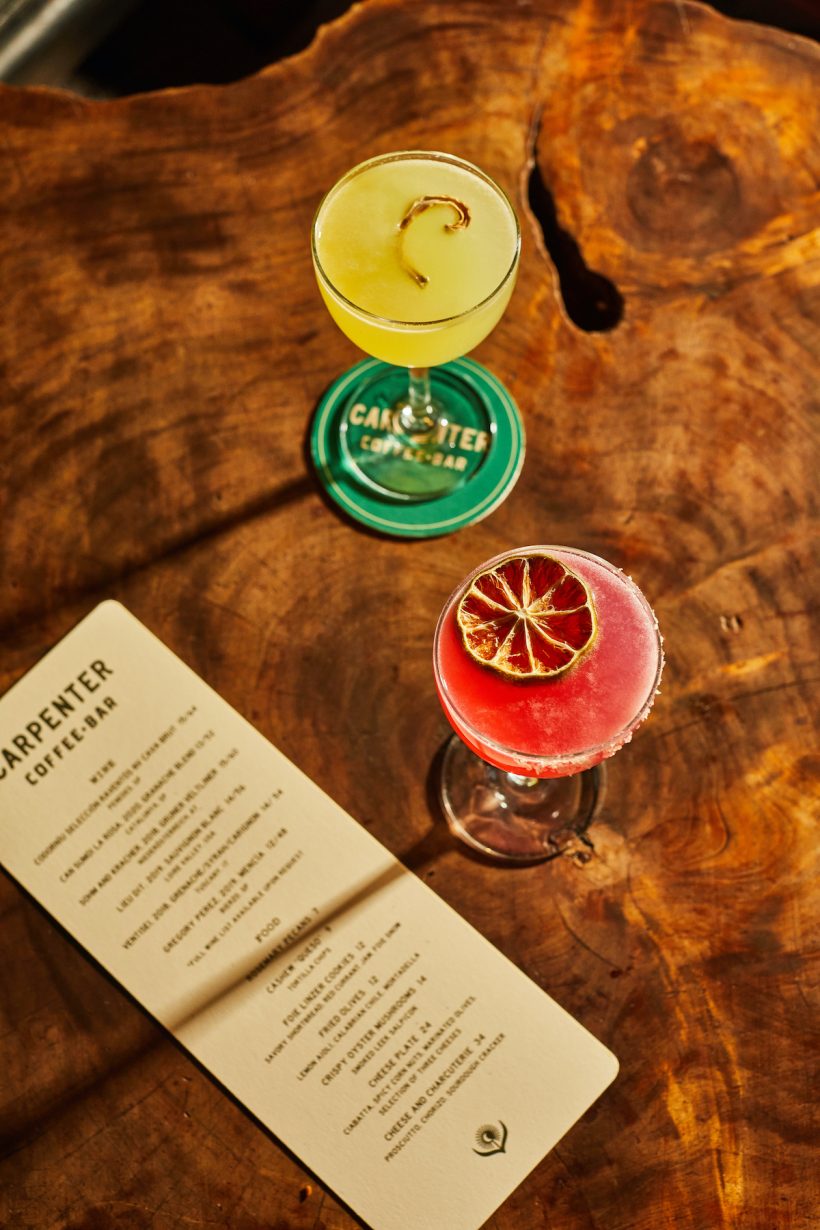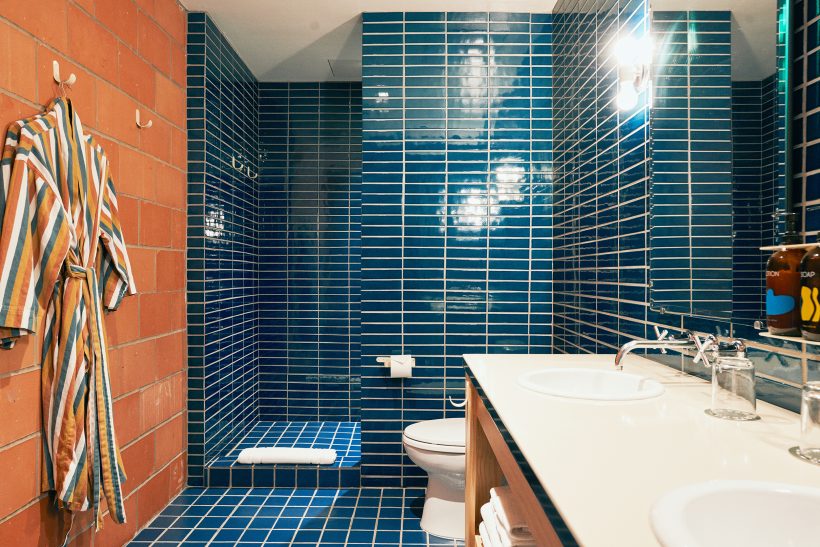 Images by Jessica Attie and Nick Simonite.
The Best Places to Stay For an Austin Bachelorette Party:
The best places to stay for an Austin Bachelorette Party on a budget:
Vacation Rentals. It's hard to beat the convenience and affordability of a short-term rental, and the market in Austin has a lot to offer.
The Austin Motel (pictured) boasts an unbeatable location in the heart of South Congress. Its iconic (read: suggestive) neon sign, retro interiors, and kidney-shaped swimming pool make it clear you've landed yourself at an Austin institution, and best of all, the nightly rate is a total steal.
Native Hostel has a prime location on Austin's east side and bumpin' lounge, and in recent years has become a favorite amongst locals and tourists alike. Book one of their amazing four- or six-bed rooms for a group slumber party.
Carpenter Hotel is nestled right between Zilker Park and Downtown Austin on the bustling Barton Springs road. This is a great central location with affordable rooms and a popular coffee bar. Plus, don't miss the lobby restaurant, Carpenters Hall.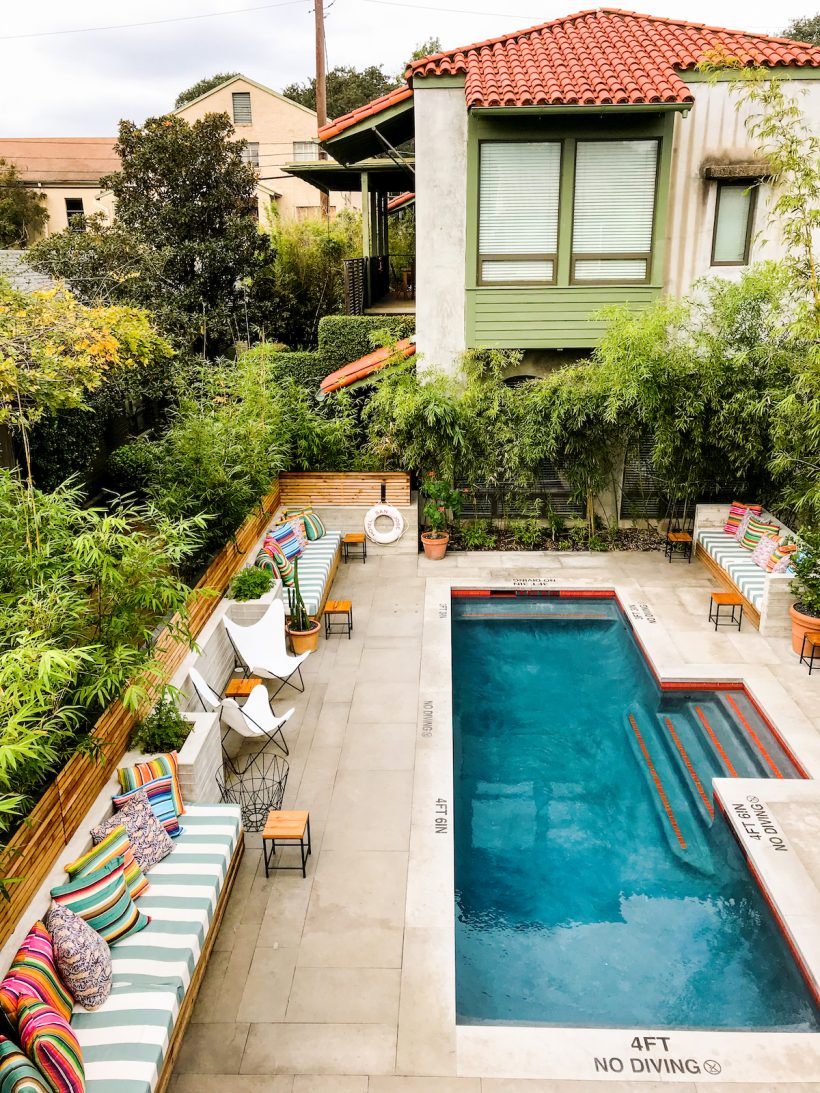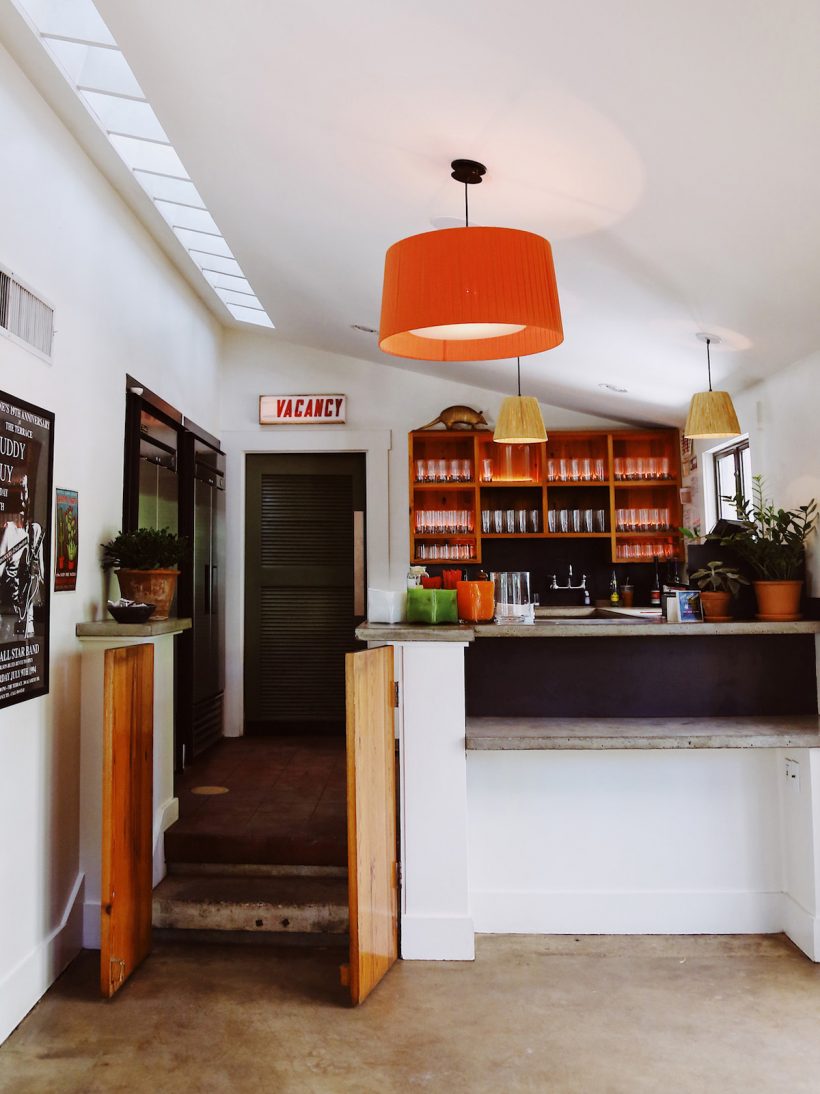 Images by Hannah Koehler and Alison Marlborough courtesy of Bunkhouse
The best places to stay for an Austin Bachelorette Party if you're willing to spend:
The iconic Hotel San José (pictured) attracts out-of-towners and locals alike, and it's the stuff that Austin dreams are made of. Hidden behind ivy-covered walls and boasting lush courtyards and modern design, the centrally located bungalow-style hotel is an oasis from bustling South Congress Avenue.
South Congress Hotel. Beware: booking rooms at this hotel is risky, as its sparkling swimming pool and half-dozen restaurants, bars and shops might tempt your group to hibernate within its walls all weekend long.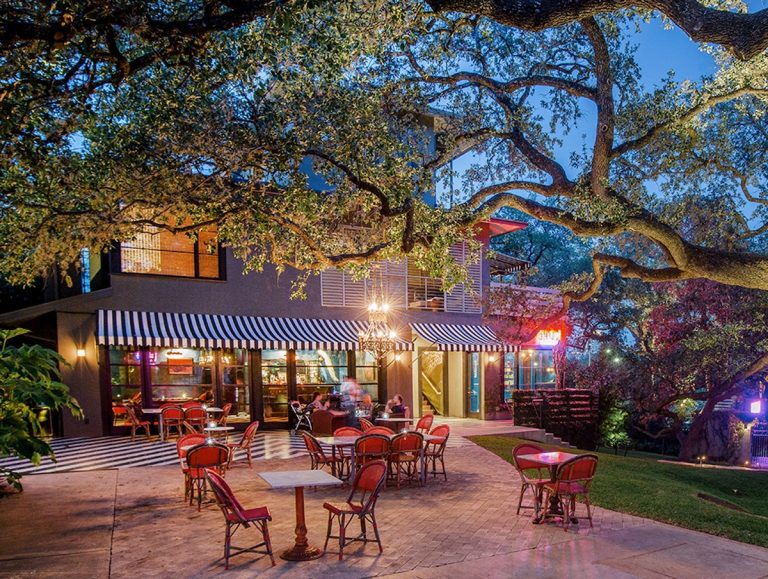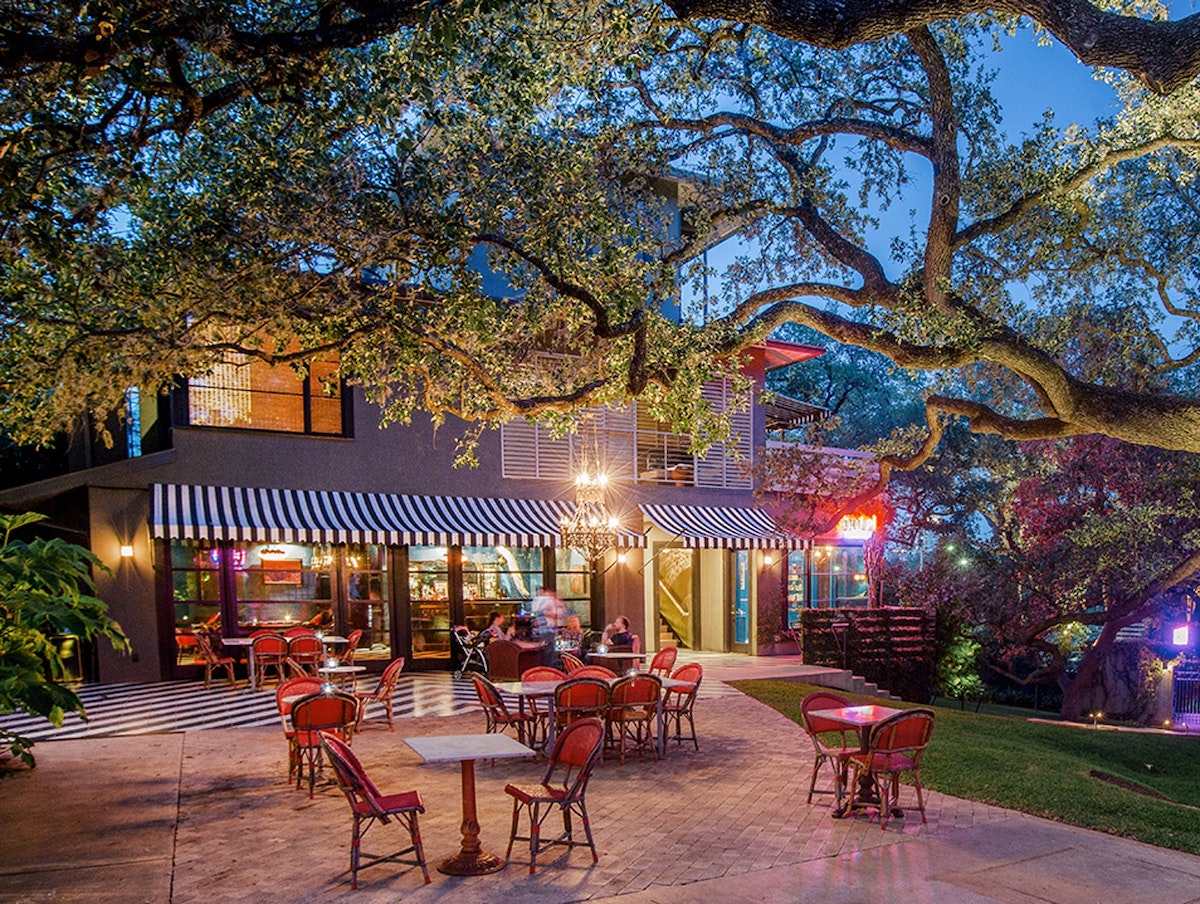 image by Nick Simonite courtesy of Bunkhouse
The best places to stay for an Austin Bachelorette Party if you're looking to splurge:
Kimpton Hotel Van Zandt. Right in the heart of Rainey street, this hotel is surrounded by some of Austin's most popular bars and restaurants.
Hotel Saint Cecilia (pictured). Talk about the best bachelorette party ever! Images of this dreamy property likely already fill up your Pinterest boards, what with its manicured green lawn, exclusive lounge, and iconic lap pool. If you're able to secure a few rooms (or better, a few bungalows) at Saint Cecilia, and if your friends are willing to pony up the cash, you won't regret it.
The Best Austin Bachelorette Party Ideas
The best activities for an Austin Bachelorette Party on a budget:
Go for a swim at Barton Springs (pictured) is the watering hole when it comes to beating the heat, with spring-fed cool water year-round. If you're headed our way during the spring or summer months, this natural pool is a must-visit, but be warned: parking gets bad, so get there early, or plan to bike or cab it.
Put on your tennis shoes and head out to the Lady Bird Lake Hike & Bike Trail or The Greenbelt to spend a few hours in nature. That fresh air might be just what you need to recover from the previous night's revelry.
Just a 15-minute drive outside of Downtown Austin, Mount Bonnell is this town's most famous vista. Head out while it's still light for a quick photo-op before dinner, then stick around to watch the sunset for some unforgettable panoramic views.
Pack your speakers, picnic blanket, and a cooler, and enjoy a picnic in Zilker Metropolitan Park, with panoramic views of Austin's skyline.
The best activities for an Austin Bachelorette Party if you're willing to spend:
Strolling up and down South Congress Avenue is the quintessential tourist activity in Austin

and with good reason. Pop into one-of-a-kind shops like Lucy In Disguise, Tesoro's Trading Company,

and Feathers Vintage for souvenirs and photo-ops.
Kayaking, canoeing, and stand-up paddleboarding on Town Lake is the very best way to get active while soaking up some gorgeous Texas weather.
Your girlfriends will thank you for booking a karaoke room at The Highball. Split among a group, the hourly rate is totally doable, and there's no better way to kick off a night out than by screaming Spice Girls in unison.
ave a spa party at Viva Day Spa at The Domain. This local favorite is truly the best in the biz and has party rooms to accommodate your group.
The best activities for an Austin Bachelorette Party if you're willing to splurge
Book a wig party at Coco Coquette before hitting the town. Each member of your party will get fitted with a wig of their choice and some dazzling eye makeup. It's BYOB and perfect for the fun bride who loves a costume moment.
Check the listings at one of Austin's Alamo Drafthouse Cinema locations to reserve seats at one of their fun screening events. Sing-alongs and quote-alongs to some of our all-time favorite chick flicks aren't uncommon at this Austin original, and the in-theater food and drink ain't too shabby either.
Catch a show. They don't call us The Live Music Capital of the World for nothing! Check venues like The Moody Theater, The Mohawk, Emo's, Stubb's, and The Erwin Center ahead of time to see what acts will be in town, or pop into The Continental Club, C-Boys Heart & Soul, or Cedar Street Courtyard where you can catch great music any night of the week.
Cruise on a boat. Rent a party barge or pontoon boat on Lake Austin and enjoy a full day of swimming, sunbathing, and exploring the lake.
Book a pool pass. – Get a day pass at South Austin Hotel, rent a cabana at the W Austin, or enjoy the views of Town Lake from The Line Hotel.
The best restaurants for an Austin bachelorette party:
The best restaurants for an Austin Bachelorette Party on a budget:
With the impressive Whole Foods Flagship Store in the heart of Downtown, you could easily get away with grabbing a quick bite here for every meal of the weekend. No matter what your group is craving, they'll find it at this sprawling grocery store.
Home Slice Pizza is an Austin institution and a solid option for a casual group meal. They don't take reservations, so get on the list early and peruse South Congress or enjoy a glass of wine in the garden while you wait.
Matt's El Rancho is an Austin staple and has some of the best Tex-Mex around. Plus, it's one of the only restaurants I can count on to seat large parties on a walk-in basis. Sip on Mexican martinis in a rowdy atmosphere while you wait on your table at the bar.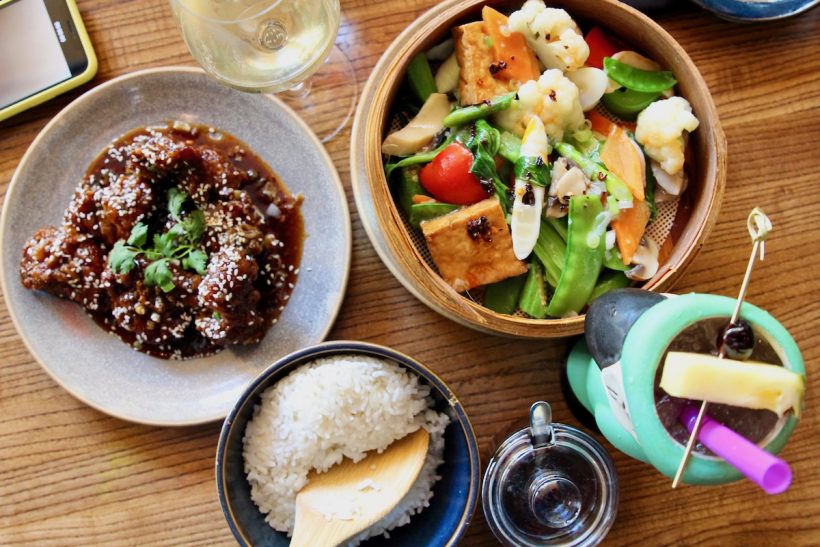 Image by Elizabeth Van Huffel for Wu Chow.
The best restaurants for an Austin Bachelorette Party if you're willing to spend:
Ranch 616, aka the home of the ranch water, is a classic Austin spot with a great outdoor patio, atmosphere, and good vibes all-around. The oysters and the frozen margarita are always crowd-pleasers.
Wu Chow is known for its farm-fresh, authentic dim sum with a modern twist. Every dish is thoughtfully crafted and will leave your foodie taste buds perfectly satisfied!
Suerte brings central Mexican cuisine to the heart of Austin with fresh corn tortillas, an innovative menu, and classic cocktails. Put this one at the top of your list.
I can't tell what I like more, enjoying a meal at Joann's Fine Foods gorgeous outdoor patio or the meal itself. This American Diner is a perfect mix of Tex-Mex and California-inspired healthy options– the perfect lunch spot.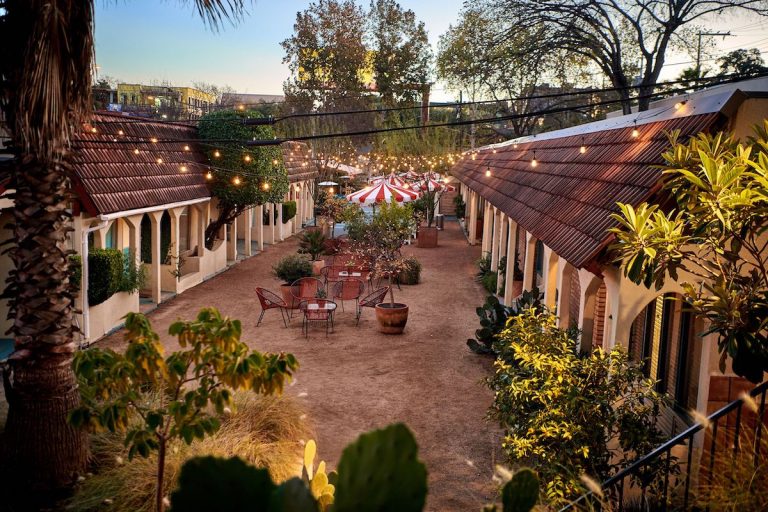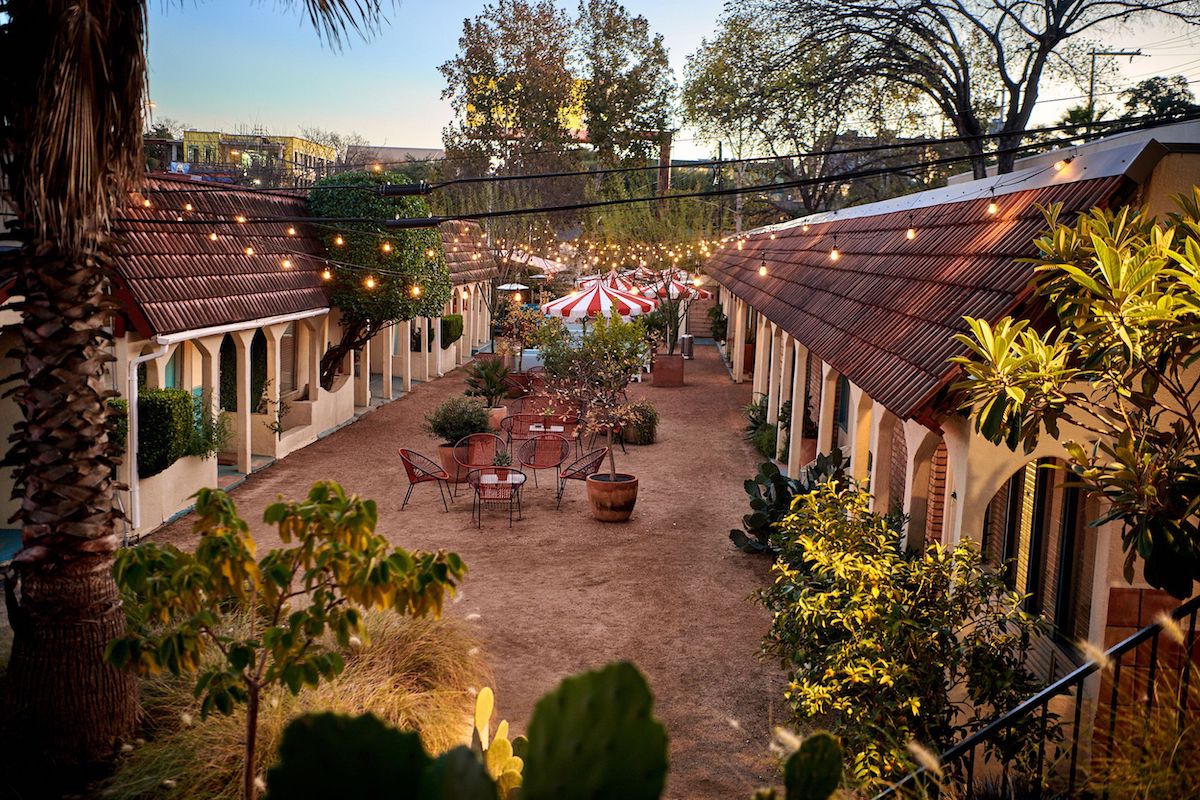 image by Nick Simonite courtesy of Bunkhouse
The best restaurants for an Austin Bachelorette Party if you're willing to splurge
The sushi at Uchiko is solid gold. If your group consists of foodies looking for an unforgettable meal, this is the place for you. Uchiko has a solid private room that can seat up to 12 people.
Aba is a Mediterranean dream. With cozy lounge seating underneath a sparkly oak tree, enjoy some of the best Mediterranean food that Austin has to offer in Austin's new music lane development.
Elizabeth Street Café has an adorable private room that can host up to 24 people. Enjoy cocktails al fresco underneath twinkly lights and move indoors for dinner with a private bar and gorgeous interiors.
The vibes don't get better than Justine's Brasserie. This restaurant has arguably the best ambiance in town, and you'll feel like you've transported your group to a trendy spot in Paris for the night. A later reservation is recommended.
With some of the best interior Mexican food around and chic interiors to match, Comedor is a must. Order the bone marrow tacos with mezcal shooters for the table.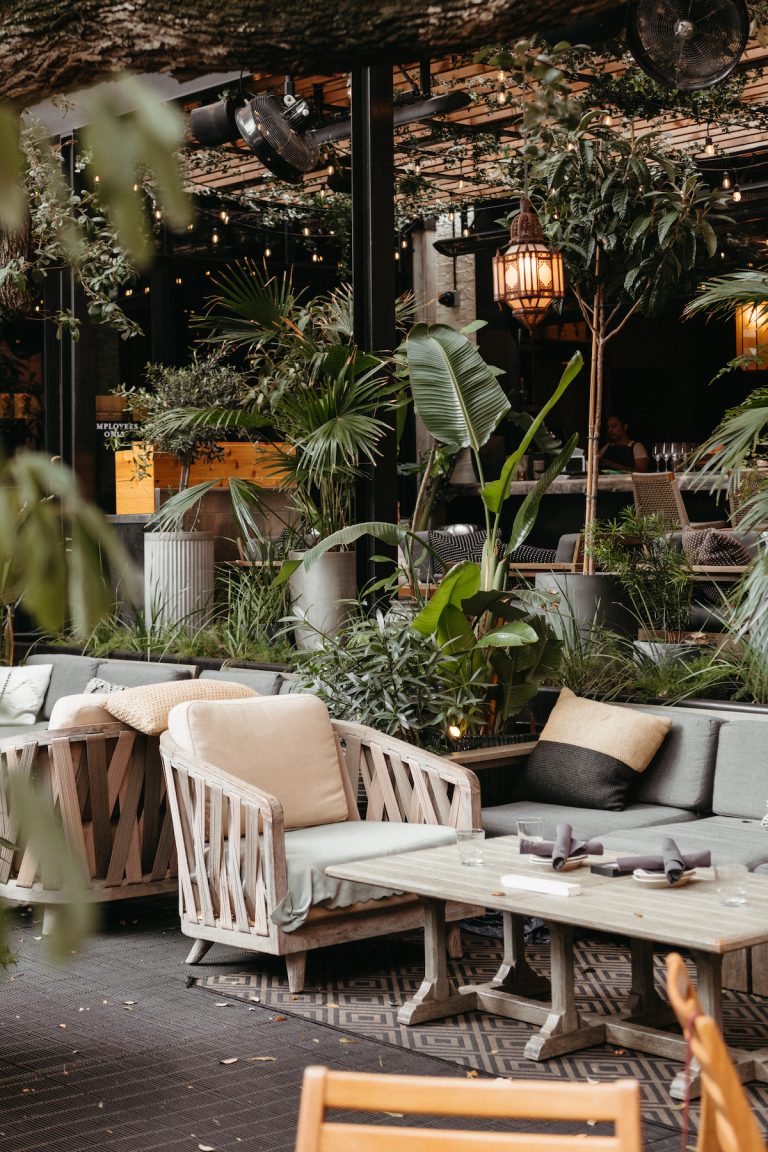 Where to drink on a bachelorette trip in Austin:
The best bars for an Austin Bachelorette Party on a budget:
Barbarella. Three words: ultimate dance party. Sure, you might have to pay a $5 cover at the door, but once you're in, you can buy a $20 bottle of champagne at the bar. No glasses are necessary — you can just hold the thing and pass it between friends once you're in a dance circle.
The Coconut Club. This is THE spot for dancing all night long in 2022. With an assortment of rooms, rooftops, and hideaways, you and your friends can bounce from room to room until the vibes are ~just right.
Lookin' for a two-steppin' Texan time? The dancing and people-watching at Donn's Depot and The Broken Spoke are top-notch, and the old-time country charm will ensure your group goes home with a real Lone Star State experience under their belts.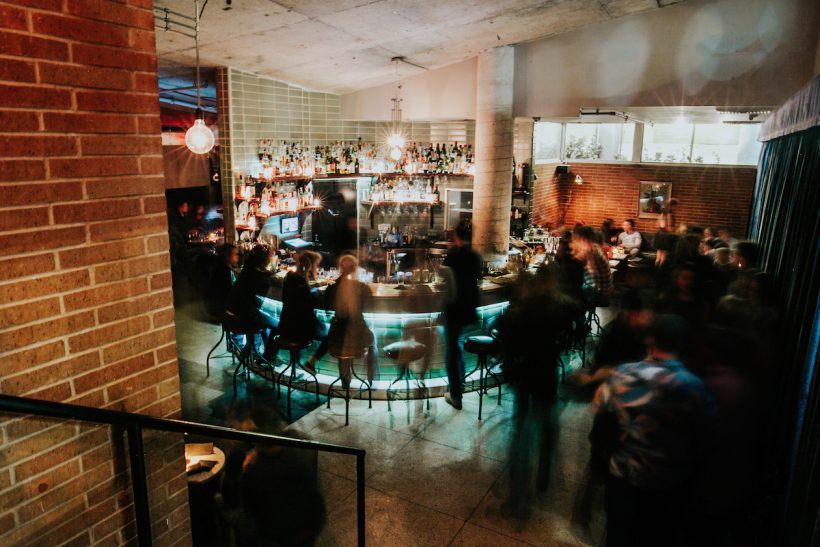 Image by Julie Cope for Garage
The best bars for an Austin Bachelorette Party if you're willing to spend:
Don't blink when you're looking for Garage or you might miss it. The hip, dimly lit mid-century bar is literally hidden in a parking garage, making the reward of drinking one of their delicious craft cocktails that much sweeter.
Easy Tiger is perfect for when your group wants to go out but doesn't want to go out out. The buzzy beer garden is a favorite among locals, and its proximity to 6th Street means that spirits (heh) could escalate at any moment.
With its large outdoor courtyard, dangerously tasty drinks, and hip East Austin locale, Whisler's has everything you could want in a bar. Snatch a picnic table early in the evening and prepare to wonder where the time went.
Kitty Cohen's. This retro lounge is perfect if your crew is looking for a little day drinking. Inspired by palm beach and furnished with a cute wading pool, it's the perfect place to grab a drink on the east side.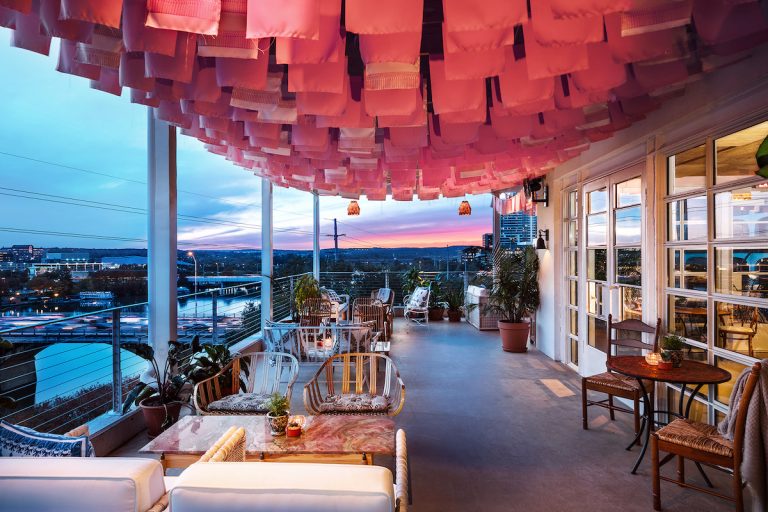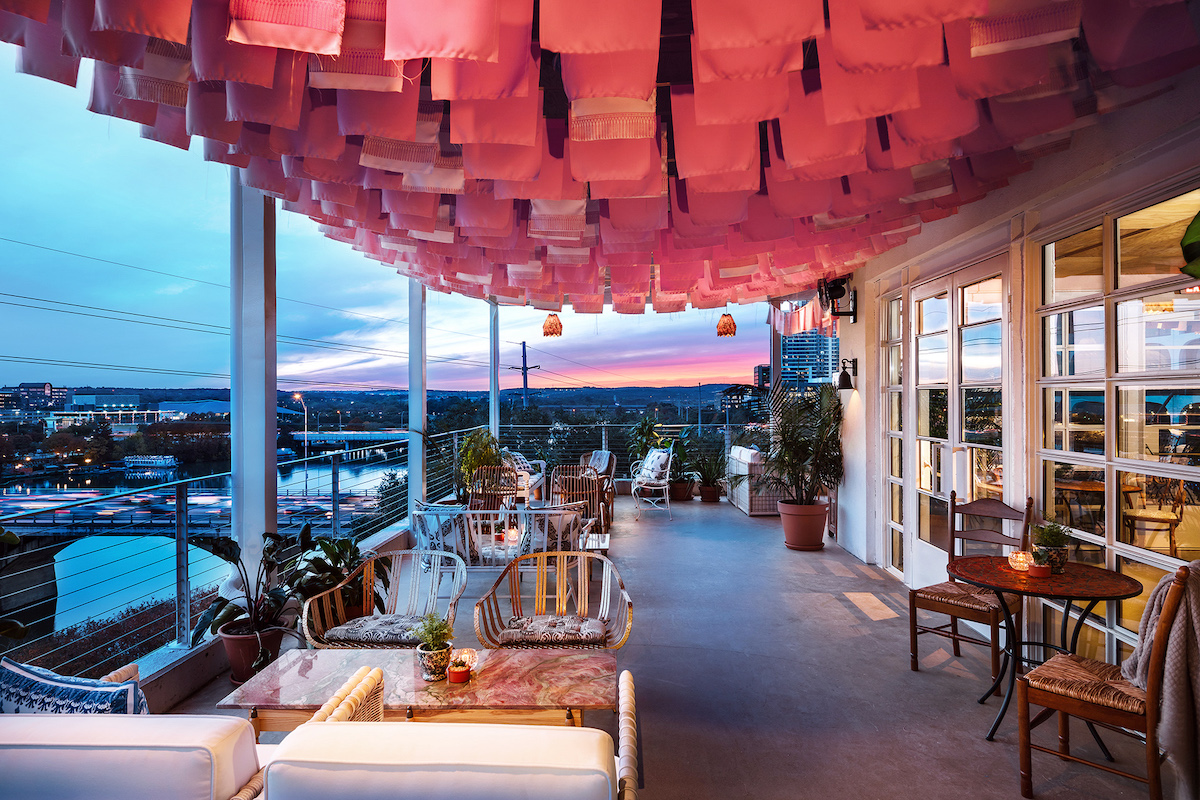 image by Chase Daniel for P6
The best bars for an Austin Bachelorette Party if you're willing to splurge:
We've been waiting for a place like P6 to open for years. Finally, a rooftop bar that overlooks Lake Austin, making it the perfect place to eat and drink, day or night.
No, you're not at the wrong place. Midnight Cowboy (pictured) might disguise itself as an oriental massage parlor on the outside but inside it's pure mixology heaven. For a group of 8 or fewer, book a table online, then follow the website's very specific instructions for getting in the door.
If you're looking for one of the best cocktails in Austin, look no further than this little jewel box of a speakeasy; Small Victory. It's a little hard to find but worth the hunt. Keep your eyes peeled for a spiral stairway attached to a large parking garage and a small "S.V." in a window.
This post was originally published on March 22nd, 2018, and has since been updated.