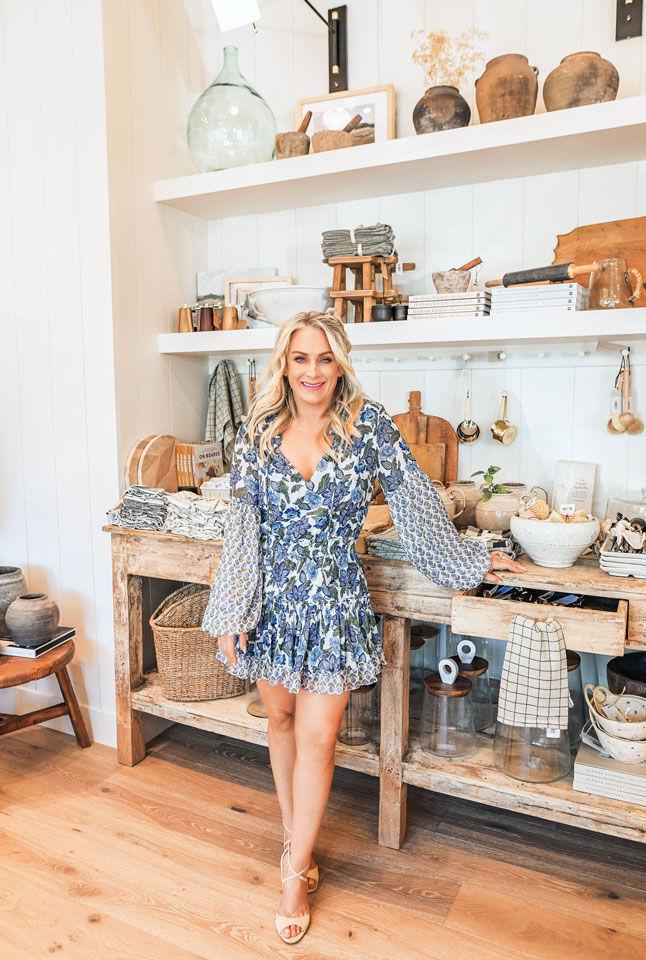 When Nicole Salceda and her husband bought their first house together, they embarked on various DIY projects, ultimately transforming that house into a home. Along the way, Salceda caught the interior design bug. When they sold that home, prospective buyers asked if the owner was an interior designer. That got Salceda thinking: Could she parlay her design chops into a new career?
The answer was a resounding yes. Her design studio, Eye for Pretty, has brought Salceda's clean, bright, comfortable aesthetic into people's homes. Now the schoolteacher-turned-designer is embarking on her next adventure.
She opened a soaring, light-filled decor shop—called Eye for Pretty at Home—on Hartz Avenue in downtown Danville. "We're a very small, boutique design firm," she says. "We can only take a handful of projects at a time, and it became important to me to bring a little bit of Eye for Pretty into everyone's home. So the brick-and-mortar was a natural extension of the design studio."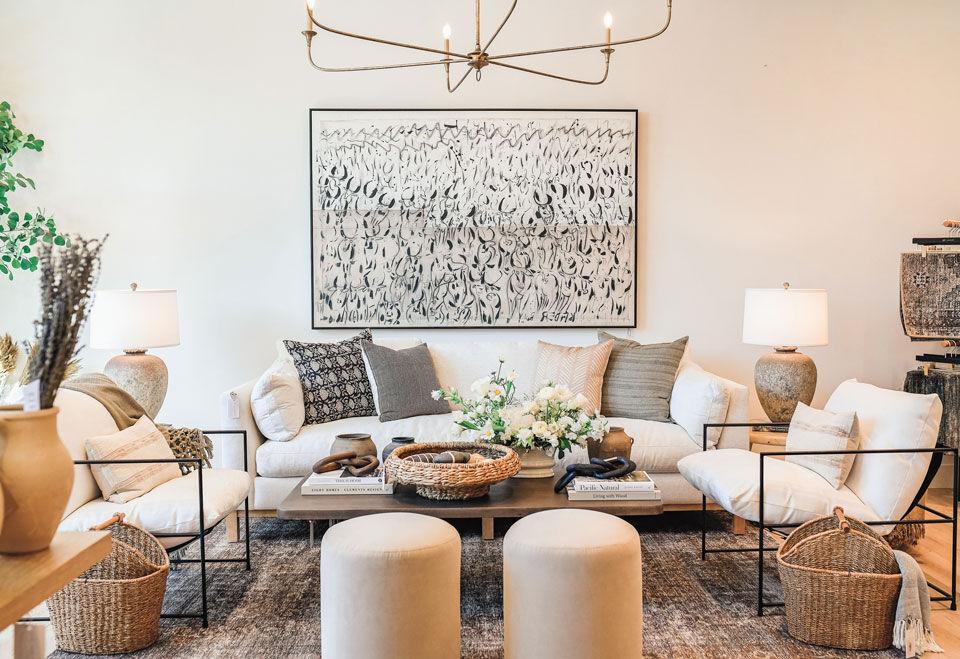 Eye for Pretty at Home, Salceda explains, connotes something that is aesthetically pleasing and also brings joy into your life. At the store, shoppers will find a curated collection of her team's favorite items. "We have a lot of vintage finds," Salceda says. "We have vendors from High Point, North Carolina, to Los Angeles to New York. People come in and shop from our furniture collection. We have a library of fabrics that people [can] see and touch. We have lighting options, as well as accessories and art. You can buy someone a housewarming gift or a candle for yourself to light at the end of the day."
The offerings reflect Salceda's style, which dovetails with current design trends. "We're seeing a return to natural materials and elements in design—a lot of texture, warmth, natural stone," she says. "Ten years ago, it was white and grays—more on the cool side."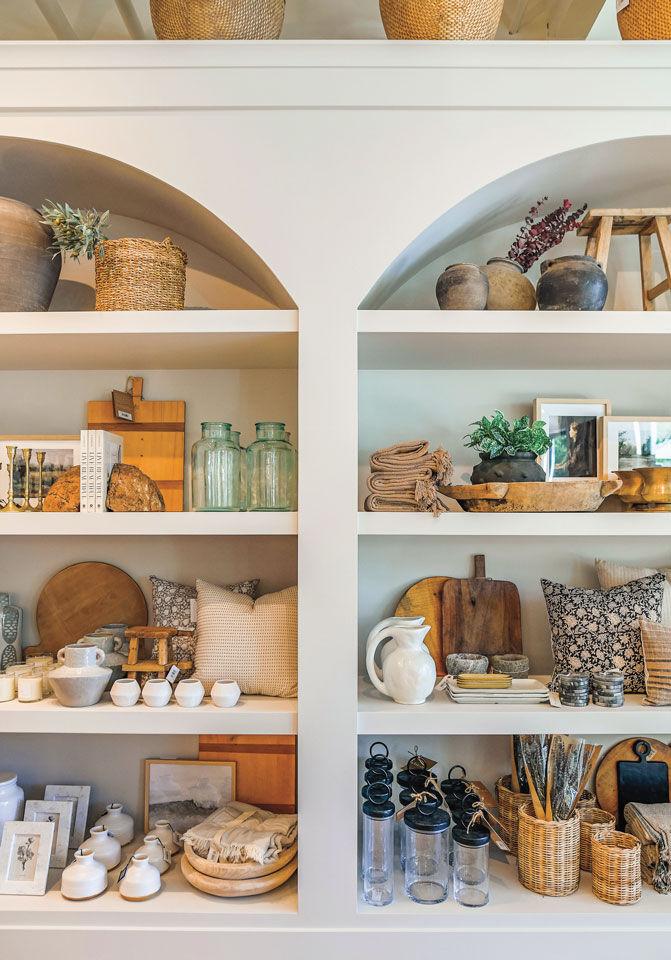 The shop itself is airy and serene, with lovely millwork, arches, art, and house accessories throughout. Salceda wanted Eye for Pretty at Home to feel welcoming, so prices start as low as $10. "It was important that our shop was approachable, and there was something for everyone," she says.
If you're a design newbie, the store's friendly associates are happy to guide the way. If you have a shelf you'd like to style, for example, just bring in a photo, and the team will help you elevate it from drab to fab.
Eye for Pretty at Home plans to ship nationwide and will hold events, such as shop-and-give-back promotions to benefit worthy causes. eyeforprettyathome.com.