By Katrina McDowell on Sep 16, 2022 in Giving
Yardi is committed to supporting the community in every city where our offices are housed. Each year, the company distributes philanthropic aid to organizations selected by its employees.
In 2021, Yardi offices supported more than 350 nonprofits worldwide. For the remainder of the year, we will be bringing you the stories of those organizations and insight into how they aid their communities.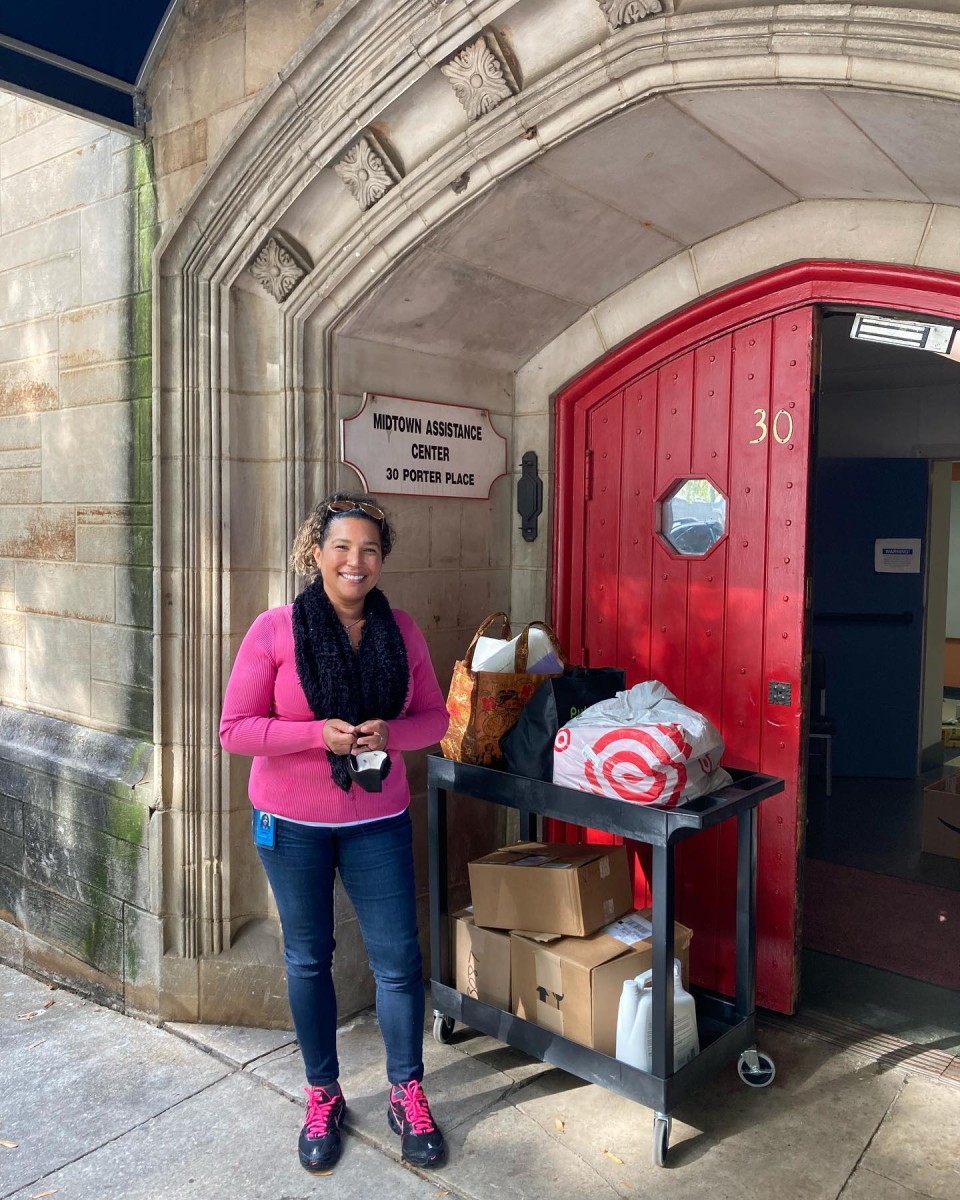 Today, we introduce you to the Midtown Assistance Center (MAC) of Atlanta. MAC is a non-profit that provides emergency assistance to low-income working people and helps avert homelessness and hunger.
MAC is a small but mighty organization that specializes in preventing hunger and homelessness in 10 of the highest poverty zip codes in Atlanta.
"MAC works fast, often making payments within days of request which is crucial to preventing evictions," says Chris Ferguson, director of development for the organization.
"We also prevent hunger through our food assistance program which includes our food pantry and grocery gift cards. We are excited to have a new partnership with DoorDash to provide free delivery of groceries to those we serve."
"We are excited to be able to expand our food assistance program and hope to continue to grow it. We want to do a better job of keeping in stock high-need (and often expensive) items in our food pantry like beef, deli meat, vegetable oil, and laundry detergent," says Ferguson.
"MAC also supports people who have new jobs or are returning to work. Providing MARTA (transit) passes helps them get to interviews and when hired, to work each day. The nonprofit also provides gift cards to stores for uniform items. The idea is to knock down any barriers that prevent someone from starting a new job."
Jonathan's story
"Given our longstanding status and reputation in the community, word of mouth is how a lot of people new to Atlanta hear about us," says Ferguson.
That is how Jonathan, who had been homeless, heard about MAC. He had recently moved from Philadelphia, thinking he would have a place to stay. It turned out that place was not a good environment for him as he worked to continue nine months of sobriety. Jonathan, reached out to MAC for help with MARTA (transit) passes, nonslip work shoes, black pants, and some hygiene products for a new job.
"He filled out our paperwork and we turned around and provided him with three weeks of MARTA to get him to his first paycheck and a gift card to Walmart for his uniform. We also gave him deodorant, detergent, socks, underwear, and a bit of food to support his effort to keep the new job," Ferguson said.
"A week later, he was accepted to a housing program since he is now working full time. We will provide him with some cleaning supplies and food to stock up his pantry and fridge." Thanks to MAC, Jonathan is on his way to a more stable, healthier life.
Support from Yardi helps MAC's mission
"Yardi's generosity is much appreciated," says Ferguson. "MAC was able to respond to the surge in need at the end of 2021 thanks to Yardi's donation. MAC continues to respond to the increased need in Atlanta caused by rising rents, inflation, and the lingering effect of the COVID-19."
"We are so appreciative of Stacy Sinatra and the whole nonprofit Committee for supporting our application."
How you can get involved
"Lots of your neighbors are having a tough time right now and some might be at risk of eviction which does not typically fit into a stereotypical box. If you have the capacity to give, volunteer, etc. please do. If you need help, please reach out to wherever you feel comfortable. The generosity of the community is heartwarming," shares Ferguson.
 MAC relies on dozens of volunteers to accomplish its work in the community.
"We need volunteers in the office during the week, which we know can be tough. We welcome one-time volunteers just as much as we appreciate weekly or monthly volunteers," says Ferguson.
If you are in the Atlanta area and would like to help, contact MAC via email at [email protected].
Learn more about MAC at https://midtownassistancecenter.org/, and find future non-profit profiles at https://www.yardi.com/blog/category/giving.