By Natalie Christensen on Sep 13, 2022 in Senior Living
It's officially National Assisted Living Week (NALW), an annual celebration of those who reside, work and volunteer in assisted living communities across the United States. The commemoration is spearheaded by the National Center for Assisted Living (NCAL) and same as past years, we love spreading the word here on The Balance Sheet.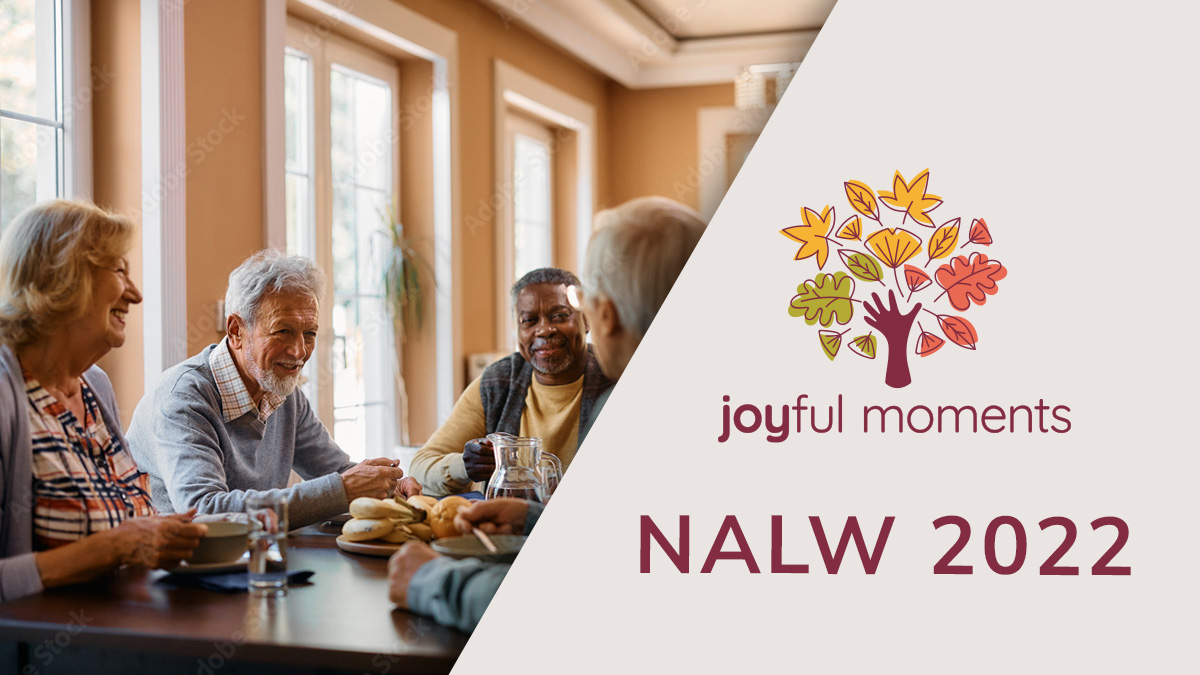 If you haven't heard about NALW, not to worry! We're here to share the meaning behind it, this year's theme and tips from NCAL on how to celebrate.
Celebrating NALW 2022
NCAL does a fantastic job each year in providing resources — like their annual planning guide — to help communities maximize their National Assisted Living Week celebrations. And this year's planning guide centers around the 2022 theme: joyful moments.
The theme stems from the challenges the industry has faced in the past two years, serving as a reminder to find happiness, joy and fulfillment in life's moments. Described by NCAL as "especially meaningful," the theme encourages communities to engage residents and staff with moments of joy.
Those moments can be sparked through a variety events and activities. Fortunately, NCAL is here to guide us with suggestions that not only create joy — but also adhere to COVID-19 infection control requirements to keep everyone safe.
To name a few, NCAL suggests putting together:
A slideshow of residents and staff doing activities that bring them happiness
An arts and crafts event utilizing joyful objects like flowers
A virtual or outdoor exercise class
A furry friends date, bringing animals in from a local shelter
An outdoor concert, dance, sing-along or even a silent disco
As NCAL puts it, the possibilities are endless!
The meaning behind NALW
Established in 1995 by NCAL, National Assisted Living Week is a time for residents, their loved ones, staff, volunteers and local communities to recognize the role of assisted living in caring for America's seniors, as well as individuals with disabilities.
The annual observance encourages assisted living communities around the nation to host events that celebrate the individuals they serve, while educating members of the public about this important aspect of long term care. Learn more about NALW and ways to get involved.
Spotlighting Yardi clients
With NALW spanning from September 11-17, our senior living clients have started giving thanks and sharing their celebrations on social media. Be sure to check out posts from Maplewood Senior Living, Westmont Living and Nevada HAND — plus more!
Join the #NALW conversation
Whether you're attending a NALW celebration or simply wish to bring awareness to the observance, use #NALW on social media!
And from all of us at Yardi, happy NALW. We're proud to highlight this year's theme and extend our thanks to those across long term care for all that they do.